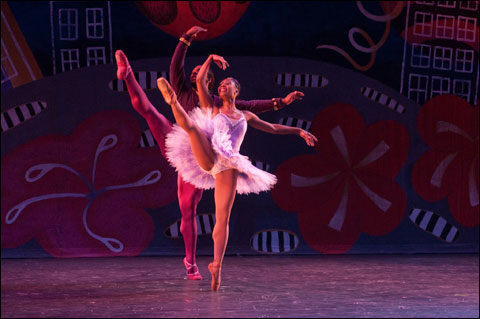 Review: BalletRox's Urban Nutcracker - Dance - Boston Phoenix
"What makes Urban Nutcracker a treat is seeing so many kids (the program lists a "youth cast" of more than 80) working at dancing and having fun, too." -- Check out this great article from the Boston Phoenix, about
The big question I always come up to when I'm picking a production to see, and there is play, a musical and a dance to choose from, is:
Why Go to the Ballet?
And truthfully, sometimes I can't remember. I let my own mind give in to some of the stereotypes about ballet, which I won't list here.  After seeing Urban Nutcracker, however, I remembered
The Reasons We Love Ballet
1. It is unabashedly magical.
2. It is one of the rare opportunities we have to experience something purely beautiful, without masking that beauty in an overly-intellectual or verbal narrative.
3. It is an art form that goes beyond merely exploring emotions, and is actually the celebration of non-verbal emotions.
4. It is awe-inspiring to see men and women leap through the air using only their own strength.
5. Ballet dancers are pretty or handsome! :)
I hope that you take the opportunity to see Urban Nutcracker this weekend -- the last weekend of the season. Your children will love the magic, glitter and beauty, and you will love the peaceful sense you get watching a child experience a piece of true art.
Need tickets to Ballet Rox' "Urban Nutcracker?"?
Yours in top ten lists,
Beth Peters